Contact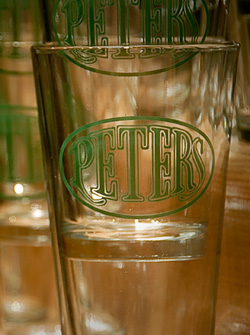 Peter's Pour House
111 Mercer Street, Baltimore MD 21202
(corner of Water & Grant Streets)
Main Entrance on Water Street
Find us on the cobblestoned Water Street, situated between Calvert & Light Streets to the east and west, and Redwood & Lombard Streets to the north and south. We are located just two blocks north of Baltimore's Inner Harbor and a few blocks northeast of Oriole Park at Camden Yards, the Baltimore Ravens M&T Bank Stadium and the Baltimore Convention Center. All venues are within walking distance.
Phone: (410) 539-5818
Fax: (410) 783-5669
Email: info@peterspourhouse.com
Carryout orders taken by phone only – (410) 539-5818.